Once you have decided on the fixed time bucket to use, you can then scrutinize each statistics to look for the highest and lowest most frequent occurrences by iterating into the history of the game to give you the maximum and minimum thresholds respectively.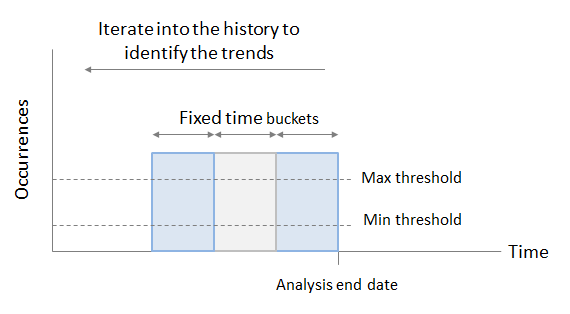 For example, if you use a time bucket of 50 draws, you will look at the statistics based on the 50 draws in each iteration, starting from the most recent draw to 50 draws ago. In the next iteration, you will look at the next 50 draws in the past. You will continue to iterate until the first draw of the game or the first draw that you have in your database.
After determining the thresholds, you should use the same time bucket up to the most recent draw. Balls with occurrences that are below the minimum threshold are likely to be drawn in the coming draws while balls with occurrences that are above the maximum threshold are unlikely to be drawn in the next draw.
By applying the same technique to various statistics in a lottery game, you can reduce the number of balls and build up your pool of balls to play.